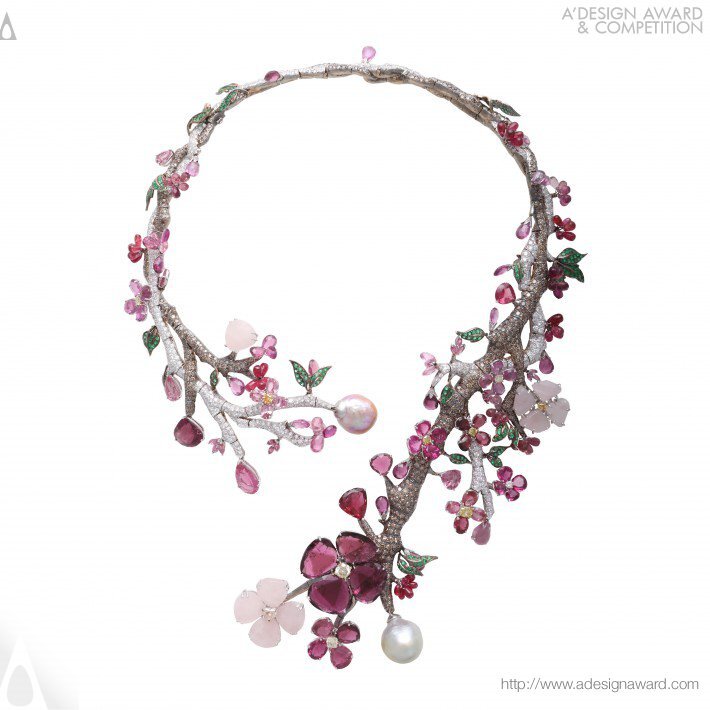 1-  SAKURA NECKLACE 
Two International Awards Winning Piece:
Merit Award in International Jewellery Design Excellence from HongKong 2017

Golden Award from A'Design 2015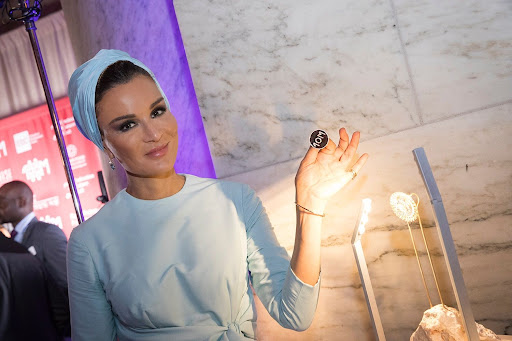 2-  JEWELRY FOR A CAUSE (10M Broch)
In celebration of Education Above All's goal for reaching 10 Million children, Hairaat Creative Director designed a brooch around the following storyline:
The One Carat center Diamond represents an out of school child. With access to education, the child is nourished and grows like an ower. Like the sun rays, it spreads light to the surrounding darkness. Set in 18K Gold, the effect of education is felt by all, it creates an opportunity where there was none before.
3- SLEEPING BEAUTY EARRINGS
In 20018 we  Designed a piece named "Sleeping Beauty" for the Milestone Auction to support Education Above All as part of the Doha Jewelry & Watches Exhibition 2018.
The jewelry piece fetched QR 300,000.